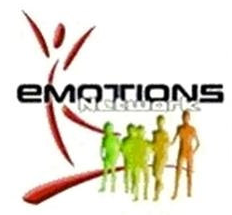 Welcome to EMONET
Emonet is an email list that facilitates scholarly discussion of all matters relating to the study of emotion in organizational settings. The list was established in January, 1997 and has over 1400 members from across the globe.
Emonet is a restricted list. All subscription requests must first go to Neal Ashkanasy for authorization. If you are interested in joining, please send Neal a message telling him something of yourself and your research interests. If you would like more information before joining the list please send an email to EMONET-L@aomlists.pace.edu with "Info EMONET" in the body of the message. This will send you more information on the list.
Manage your subscription
If you are an emonet member and would like to manage your list subscription please click here to visit the the Academy of Management Listserve website. On this page you can make changes to how and where you receive posts to the list.
September 21st, 2017
Please go to this link for more information including registration https://flick7709.wixsite.com/apsew2017
April 21st, 2017
Please go to http://www.emotionsnet.org/sitemap/conferences/emonet-xi/ to learn more about it The call for papers is here
July 12th, 2016
Mark your calendars for Monday December 5th at Griffith University's Southbank Campus.