Keynote Address
Asymmetry of perceptions: The impact on emotions, cognition, and conflict
A Presentation by Karen Jehn
About the Speaker:
Professor Karen Jehn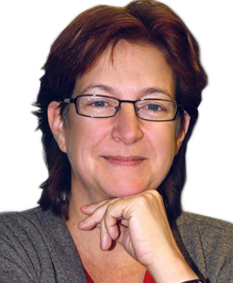 Professor of Management (Organisational Behaviour)
Melbourne Business School 
PhD and MS (Northwestern University) B.S. (University of Wisconsin)
Professor Karen Jehn specialises in negotiation and conflict management. Her research examines intragroup conflict, group composition and lying in organisations. More recently she has looked at asymmetries of perception in workgroups-why members view the same experience differently and how this influences group and organisational outcomes. Professor Jehn has authored numerous publications in these areas, including articles in the Academy of Management Journal, Administrative Science Quarterly, Journal of Personality and Social Psychology, Organization Science, Organization Behavior and Human Decision Processes and Journal of Business Ethics.
In her first role at the University of Pennsylvania, Karen was a Professor of Management at Wharton and a Professor of Organizational Psychology. She was also an Associate Director of the Solomon Asch Center for the Study of Ethnopoloitical Conflict; the Research Director of the Alfred P. Sloan Foundation's Diversity Research Network; and the Chair of the Conflict Management Division of the Academy of Management. At Leiden University in the Netherlands, she was Professor of Social and Organizational Psychology; and the Director of the Research Masters program; and she served on the board of the National Science Foundation of the Netherlands.
Karen has served on the editorial board of many science and management journals including Administrative Science Quarterly, Academy of Management Review, the Journal of Organizational Behavior, and the International Journal of Conflict Management where she was an Associate Editor. She is also editor of the Social Science Research Network, Conflict and Dispute Resolution Journal and Negotiation and Conflict Management Research.
Professor Jehn has won more than 50 awards and grants for her work from international associations. Her work has been cited over 10,000 times in high-impact international journals and Leiden University named her the most frequently cited psychologist in the nation.