Travel Philadelphia and Hotel Booking
EMONET travel Philadelphia information
Location of the Conference


Temple University-Temple Business School
1801 N. Broad Street
Philadelphia, PA 19122 USA
Rooms have been held on the Temple Campus at the Conwell Inn for our EMONET conference participants. The rooms are on hold for the dates of 29th July through to the 31st July 2014. These rooms will be made available for up to 4 weeks prior to the event after that they cannot guarantee availability or the special Emonet rate. Rooms are limited so you need to get in early. They will be allocated on a first come, first served basis.
Cost is $119.00 + 18.45 TAX = 137.45 per room per night.
To book please phone, fax, or email your request direct to Conwell Inn and mention that you are attending EMONET to ensure you get the discounted rate.
Contact details:
Toll Free phone: 888-379-9737
General phone: 215-235-6200
Fax: 215-235-6235
E-mail: info@conwellinn.com
Taking Public Transportation
Temple University is a stop on many local public transportation routes. There is a train that runs into the city only about a 10 minute walk from the University and about a 10 minute ride. Each person attending the EMONET Conference can be provided with a train schedule.
There are also the subway and taxis.
The subway is only a few minutes walk away with a ride of less than ten minutes between the city and Temple University.
Broad Street Subway:
All local Broad Street subway trains stop at Cecil B. Moore Station (Broad and Cecil B. Moore Avenue).
By SEPTA Bus:
The "4" and "16" buses stop on Broad Street at Cecil B. Moore Avenue, Montgomery Avenue, Polett Walk and Norris Street. The "23" bus stops on 12th Street (southbound) and 11th Street (northbound) at Polett Walk, Montgomery Avenue and Cecil B. Moore Avenue.
SEPTA Regional High-Speed Lines:
All lines stop at Temple University Station, located at 10th and Berks Streets.
For more information, please visit SEPTA's website.
But keep in mind "Philadelphia is Walkable Indeed"
In fact it's the fifth most walkable city in the nation says "America Walks"
Weather
Plan for warm weather between 75-90 degrees Farenheit but bring cover ups for air conditioned indoors.
Historical Significance
Broad Street is one of the earliest planned streets in the USA, developed in 1681.  The Broad Street district is located in Center City, Philadelphia, Pennsylvania and Philadelphia was listed on the National Register of Historic Places in 1984.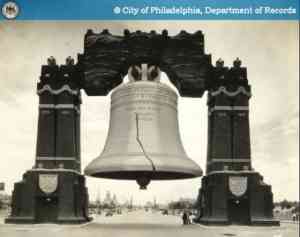 The city of Philadelphia is the birthplace of the United States and the US Constitution and home of the Liberty Bell.
Culturally Diverse
Broad Street is a cultural mecca and has come to be called the Avenue of Arts. Not only is it home to the Academy of Music, Philadelphia Museum of Art, the Kimmel Center  , and Academy of Fine arts, but it includes many prestigious concert halls such as Arden Theatre Company, Independence Hall, the place where both the Declaration of Independence and US Constitution were signed, the Liberty Bell Center. It is at the heart of many major intersections including Cheltenham Avenue, Roosevelt Boulevard, Vine Street Expressway, Schuylkill Expressway, and Interstate 95.
The location of the conference has many iconic sights including "AA" lights all along the 12.5 mile street to represent "Avenue of the Arts" and the 50 states of the United States lining the street due to Broad Street's alternative name of "Avenue of the States" as well as the "Liberty Bell."
 The School Itself-Temple Business School
Ranks in Top 20 for MBA Programs in USA.
Foods to Try:
It may not be the healthiest of dishes, but every visitor of Philly has to try the infamous philly cheesesteak. Some top picks include "John's Roasts Porks" 4 Snyder Avenue, (215) 463-1951 and "Tony Luke's" 39 E. Oregon Avenue. (215) 551-5725  but there are so many great eateries to choose from to stop for this great indulgence.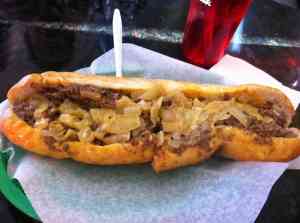 Other foods to try include hoagies-italian rolls, Philadelphia creamcheese, and the soft pretzel.
Unique alterations to English language
Coffee (pronounced cawfee)
Water (wooder)
(hiya doin=how are you doing?),
'youz' (plural of you) used in how are youz doin'? (How are you doing?)
Have a wonderful time in Philadelphia!